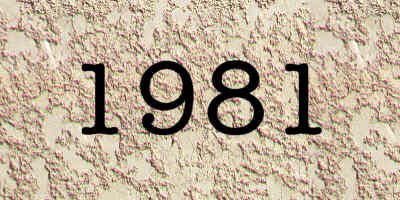 38 Special - Hold on Loosely
A Taste of Honey - Sukiyaki
Abba - The Winner Takes It All
Air Supply - The One That You Love
Air Supply - Every Woman in the World
Air Supply - Here I Am
Al Jarreau - We're in This Love Together
Alabama - Feels So Right
Alan Parson Project - Games People Play
Alan Parsons Project - Time
Andy Gibb - Time Is Time
Anne Murray - Blessed Are the Believers
April Wine - Just Between You and Me
Atlanta Rhythm Section - Alien
Balance - Breaking Away
Barbra Streisand & Barry Gibb - What Kind Of Fool
Barbra Streisand & Barry Gibb - Guilty
Barbra Streisand - Comin' In and Out Of Your Life
Barry Manilow - I Made It Through The Rain
Barry Manilow - The Old Songs
Barry Manilow - Somewhere Down the Road
The Beach Boys - The Beach Boys Medley
Billy Vera & The Beaters - I Can Take Care of Myself
Billy Joel - Say Goodbye to Hollywood
Billy Joel - She's Got a Way
Billy Squier - The Stroke
Billy Squier - In the Dark
Blondie - Rapture
Blondie - The Tide Is High
Blue Oyster Cult - Burning for You
Bob & Doug McKenzie (with Geddy Lee) - Take Off
Bob Seger & The Silver Bullet Band - Tryin' to Live My Life Without You
Bruce Springsteen - Fade Away
Bryan Adams - Coming Home
Bryan Adams - Fits Ya Good
Bryan Adams - Lonely Nights
Burton Cummings - You Saved My Soul
The Carpenters - Touch Me When We're Dancing
The Cars - Shake It Up
The Cars - I'm Not The One
Champaign - How 'Bout Us
Chilliwack - My Girl (Gone, Gone, Gone)
Christopher Cross - Arthur's Theme (Best That You Can Do)
Christopher Cross - Say You'll Be Mine
Cliff Richard - A Little In Love
Climax Blues Band - I Love You
The Commodores - Oh No
The Commodores - Lady (You Bring Me Up)
Dan Fogelberg - Hard To Say
Dan Fogelberg - Same Old Lang Syne
Hall & Oates - Kiss On My List
Hall & Oates - You Make My Dreams
Hall & Oates - Private Eyes
Devo - Working In The Coal Mine
Diana Ross & Lionel Richie - Endless Love
Diana Ross - Why Do Fools Fall in Love?
Diana Ross - It's My Turn
Diesel - Sausalito Summer Night
Dolly Parton - 9 to 5
Don McLean - Since I Don't Have You
Don McLean - Crying
Donnie Iris - Love Is Like A Rock
Donnie Iris -My Girl
The Doobie Brothers - One Step Closer
Dottie West with Kenny Rogers - What Are We Doin' in Love
Duran Duran - Girls On Film
The Eagles - Seven Bridges Road (Live)
Earth, Wind & Fire - Let's Groove
Eddie Rabbitt - I Love A Rainy Night
Eddie Rabbitt - Someone Could Lose a Heart Tonight
Eddie Rabbitt - Step by Step
The Electric Light Orchestra - Hold on Tight
The Electric Light Orchestra - Twilight
Elton John - Nobody Wins
Elton John - Chloe
Eric Clapton & His Band - I Can't Stand It
Firefall - Staying with It
Foreigner - Waiting for a Girl Like You
Foreigner - Urgent
The Four Tops - When She Was My Girl
Franke & The Knockouts - Sweetheart
Franke & The Knockouts - You're My Girl
Frankie Smith - Double Dutch Bus
Garland Jefferys - 96 Tears
Gary "U.S." Bonds - This Little Girl
Gary Wright - Really Wanna Know You
Genesis - Abacab
Genesis - No Reply at All
Geoff Hughes - Happy Birthday Kid
George Harrison - All Those Years Ago
Gino Vannelli - Living Inside Myself
The Go - Go's - Our Lips Are Sealed
The Go - Go's - We Got The Beat
The Greg Kihn Band - The Breakup Song (They Don't Write 'Em)
Grover Washington, Jr. with Bill Withers - Just the Two of Us
Heart - Tell It Like It Is
The Jacksons - Heartbreak Hotel
James Taylor & J.D. Souther - Her Town Too
Jefferson Starship - Find Your Way Back
Joe Walsh - A Life of Illusion
Joey Scarbury - Theme from "The Greatest American Hero" (Believe It or Not)
John Cougar - Ain't Even Done with the Night
John Lennon - (Just Like) Starting Over
John Lennon - Watching the Wheels
John Lennon - Woman
John O'Banion - Love You Like I Never Loved Before
John Schneider - It's Now or Never
Jon & Vangelis - The Friends Of Mr. Cairo
Journey - Who's Crying Now
Journey - Don't Stop Believin'
Juice Newton - Queen of Hearts
Juice Newton - Angel of the Morning
Juice Newton -The Sweetest Thing (I've Ever Known)
Kenny Rogers - Share Your Love with Me
Kenny Rogers - I Don't Need You
Kim Carnes - Bette Davis Eyes
The Kinks - Destroyer
Kool & The Gang - Take My Heart (You Can Have It If You Want It)
Kool and the Gang - Celebration
Lee Ritenour - Is It You
Leo Sayer - Living in a Fantasy
The Little River Band - Take It Easy On Me
The Little River Band - The Night Owls
Lulu - I Could Never Miss You (More Than I Do)
Luther Vandross - Never Too Much
The Manhattan Transfer - The Boy from New York City
Marty Balin - Atlanta Lady (Something About Your Love)
Marty Balin - Hearts
Mike Post - The Theme from "Hill Street Blues"
The Monks - Don't Want No Reds
The Moody Blues - Gemini Dream
The Moody Blues - The Voice
Neil Diamond - Love on the Rocks
Neil Diamond - Hello Again
Neil Diamond - America
The Oak Ridge Boys - Elvira
Olivia Newton John - Make A Move On Me
Olivia Newton John - Physical
Olivia Newton John/Cliff Richard - Suddenly
The Outlaws - (Ghost) Riders In the Sky
Pablo Cruise - Cool Love
Pat Benatar - Fire and Ice
Pat Benatar - Treat Me Right
Pat Benatar - Promises In the Dark
Pete Shelley - Homosapien
Phil Collins - I Missed Again
Phil Collins - In the Air Tonight
Phil Seymour - Precious to Me
The Pointer Sisters - Should I Do It
The Pointer Sisters - Slow Hand
The Police - Don't Stand So Close to Me
The Police - De Do Do Do, De Da Da Da
The Powder Blues - Thirsty Ears
Quincy Jones featuring Dune - Ai No Corrida
Quincy Jones featuring James Ingram - Just Once
Randy Meisner - Hearts On Fire
Ray Parker, Jr. & Raydio - That Old Song
Ray Parker, Jr. & Raydio - A Woman Needs Love (Just Like You Do)
Red Rider - Lunatic Fringe
REO Speedwagon - Keep On Loving You
REO Speedwagon - In Your Letter
REO Speedwagon - Don't Let Him Go
REO Speedwagon - Take It On the Run
Rex Smith & Rachel Sweet - Everlasting Love
Rick James - Super Freak (Part 1)
Rick James - Give It to Me Baby
Rick Springfield - Jessie's Girl
Rick Springfield - Love Is Alright Tonite
Rick Springfield - I've Done Everything for You
Ringo Starr - Wrack My Brain
Robbie Patton - Don't Give It Up
Rod Stewart - Young Turks
Rod Stewart - Tonite I'm Yours
The Rolling Stones - Start Me Up
Ronnie Milsap - I Wouldn't Have Missed It for the World
Ronnie Milsap - Smokey Mountain Rain
Ronnie Milsap - (There's) No Gettin' Over Me
Rosanne Cash - Seven Year Ache
Rough Trade - All Touch
Rovers (The Irish Rovers) - Wasn't That a Party
The Royal Philharmonic Orchestra - Hooked on Classics
Rush - Limelight
Rush - Tom Sawyer
Saga - Wind Him Up
Santana - Winning
Shari Ulrich - Romeo
Sheena Easton - Morning Train (Nine to Five)
Sheena Easton - Modern Girl
Sheena Easton - For Your Eyes Only
Smokey Robinson - Being with You
Squeeze - Tempted
Stanley Clarke & George Duke - Sweet Baby
Stars on 45 - MEDLEY (Beatles songs)
Steely Dan - Hey Nineteen
Steely Dan - Time Out of Mind
The Steve Miller Band - Heart Like a Wheel
Steve Winwood - While You See a Chance
Stevie Nicks with Tom Petty & The Heartbreakers - Stop Draggin' My Heart Around
Stevie Wonder - I Ain't Gonna Stand For It
Stevie Woods - Steal the Night
Styx - The Best of Times
Styx - Too Much Time on My Hands
Terri Gibbs - Somebody's Knockin'
Tierra - Together
Tom Petty & The Heartbreakers - The Waiting
Triumph - Magic Power
Triumph - Fight The Good Fight
The Who - You Better You Bet
Yarbrough & Peoples - Don't Stop the Music
ZZ Top - Tube Snake Boogie